Biography


Born in the year of 1969 and lived in Amstrerdam, currently residing in Lelystad, Netherlands.
Since the start of computers and midi composing, i was busy with music on a small Casio Sampling keyboard. Enjoyed that fun, so bought an Yamaha PSR home keyboard in the 80's and used an Amiga computer with a music program unkwown but was enthousiastic about it. Later on found the famous Fasttracker program and started working with samples and musical instruments. Got hold of an Korg M1 Workstation and started 2 program it, with sounds and sequences and a Korg Wavestation SR rack sampled them into fasttracker. Switched to the PC platform and started with Steinberg Cubase. Also started playing with The NiceTime Freedom Reggae Band. Got intrested in producing own recorings and learned more about recording, mixing, mastering, productions. Build up an impressive instrumental and drums sampling library. Also wrote the AAMS Auto Audio Mastering System software for Windows. Doing productions for Audio Mastering and Audio Mixing. With more then 26 years of expirience in the Audio Enginering field, you could say i have experience and being professional. Started half 2009, getting into making some EDM House and reggae music. Developed and released AAMS Auto Audio Mastering System from 2003 until now 2018 from Version 1 to Version 3 windows software. Build a Studio where there is room for colaboration and production of music and lots of learning, mastering audio and developing games. Learned in 20 years how to mix and master, while doing productions for everybody in the Netherlands and abroad, on the internet. Started 2008 a new website and edited in 2018 as is. In 2018 also started a hobby as artist painter. Worked as technical enigineer for Johnson Controls and Kieback & Peter.

Hardware Kitlist :
AAMS Auto Audio Mastering System
Steinberg Yamaha CC121 Controller for Cubase
Korg Padcontrol
Soundblaster ZxR Soundcard and extention module
M Audio Oxigen 61 Controller Keyboard
Mackie Control Universal Pro
Native Instruments Traktor S4 MK2 DJ Controller
Yamaha MW12 Mixer
Yamaha MW10 Mixer
Rode NT2A Mic
Shure SM57 / SM58 Mic
Behringer B1 Condersor Mic
Korg DTR-2000 Rack Tuner
KRK V12S Series 2 Subwoofers
Behringer Truth Active Monitors B2031
Yamaha HS10W Subwoofer
Bose Companion 2 PC Speakers
Sony MDR-V900 Headphones
Sony MDR-V700 Headphones
Seiko Automatic ST1000 Tuner
Cremona Accoustic Guitar
Fender Squire Bass Guitar
Squire Stratocaster
Gibson Epiphone
Blessing Mouth Harmonica

Software kitlist :
AAMS Auto Audio Mastering System

Steinberg Cubase 10 Pro
Steinberg Wavelab 9.5 Pro
Songwriters Pad
Mixed In Key
Traktor DJ Pro
MP3 Tag
Winamp
Adobe Photoshop
Abode Illustrator
Sony Vegas Video
Format Factory Convertor
Total Commander

VST Plugins :
Steinberg Halion 6
Steinberg Groove Agent 5
Steinberg Groove Agent Se 5
Steinberg Halion Sonic 3
Native Instruments Kontakt 5
Native Instruments Battery 4
Waves Audio Complete
Korg Wavestation
Korg Legacy Collection
Sonnox All Plugins
Sonnox Vocal Vox Doubler
Nugen Audio Monofilter
Nugen Audio StereoIzer
Credland Audio StereoSavage
Audiothing All Plugins
Wave Arts Trackspacer
Sound Radix SurferEQ2
Sound Radix Pi
Sound Radix Powair
Sound Radix Auto Align
Sound Radix Drum Leveler
Midi Mood Kameleono
Squareheads Nora
Obelisk Midi
AutoTheory PRO
Audiority Side Filter
Soundspot All Plugins
Air Music Technology Hybrid3
Scaler Plugin Boutique
Kirnu Interactive Cream MIDI
BigKick Plugin Boutique
Roland sound canvas VA
Valhalla All Plugins
XFer Records Cthulhu
Audio Damage EOS2


Real Paintings by Denis van der Velde :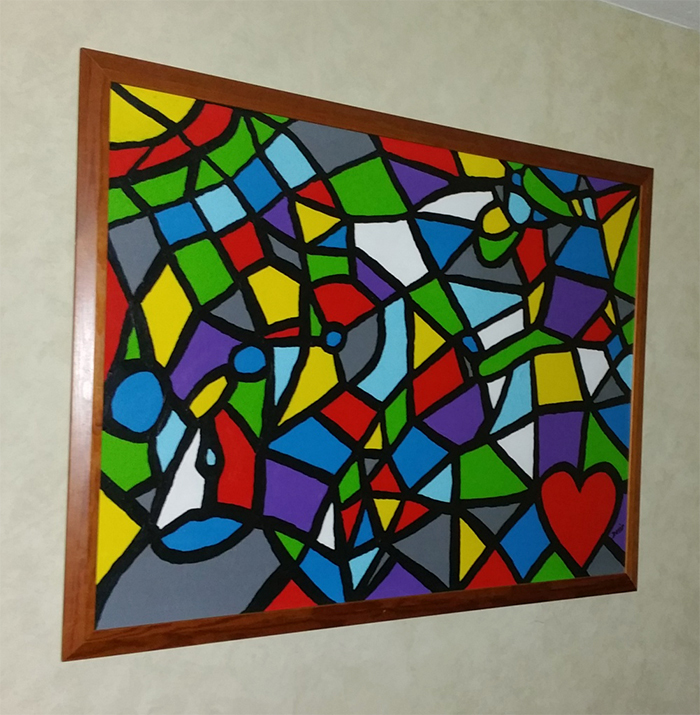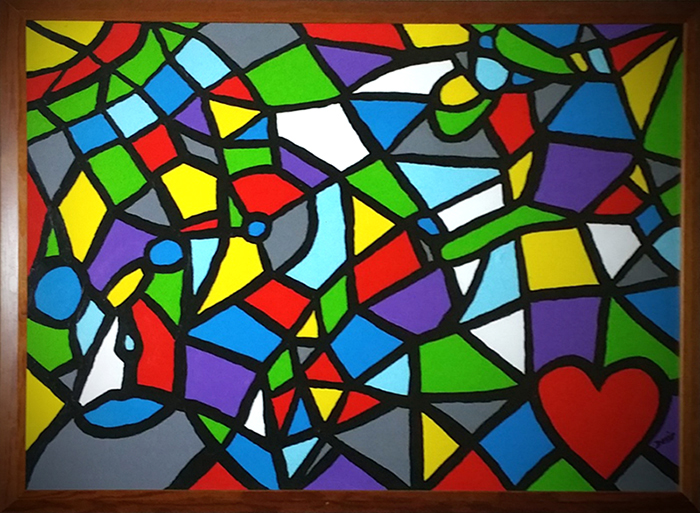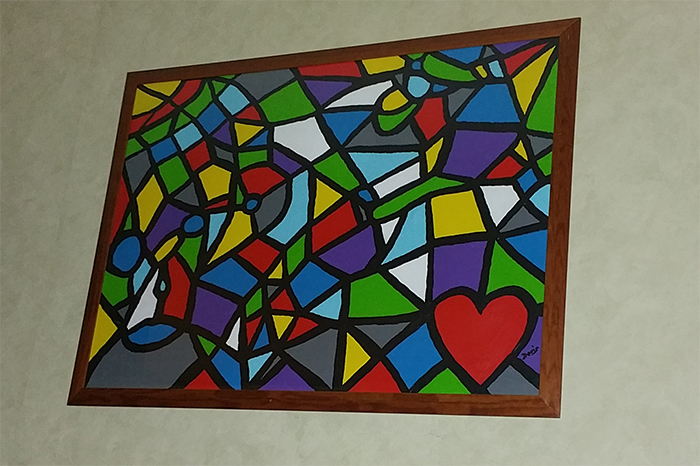 001 - Gift of Life
The first acryl painting made by Denis, the Gift of Life. Taken Ikea old wooden frame that was hanging in my living room and painted over it. The lines and objects in colors represent whatever you imagine and is what you see in it. Some see nothing, some just after some time. What is me inside this painting is, the sun, sex drugs rock and roll, fun, religion, love and hate, poor and rich, etc. It is named after 'the way to life is forgiveness' by Lee Scratch Perry. The nice thing of this painting is that everybody sees something in this painting, and it surprises me what people say about it, what they see and think. While for others it's just lines and some object, after time and more looking, you will see ?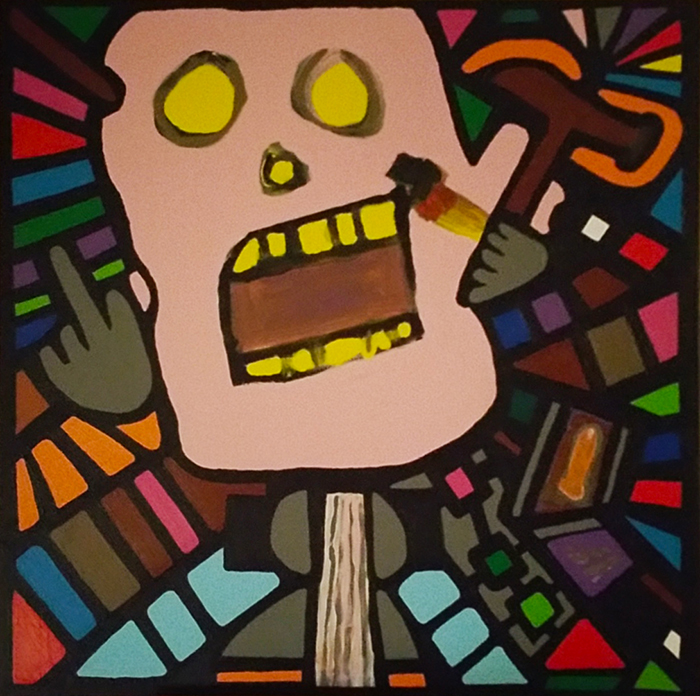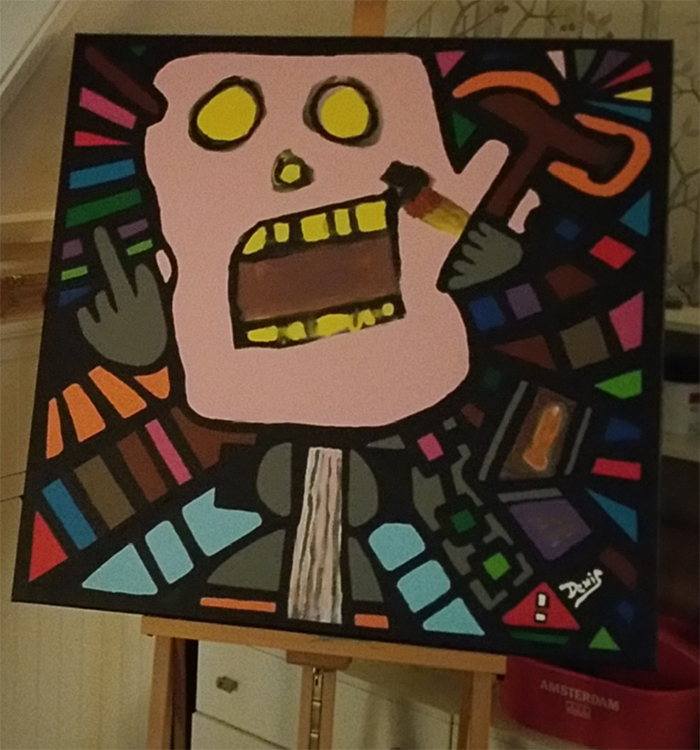 002 - Frustrated
In 2018 while experiencing some kind of burn-out, sick. I was frustrated. I immediately decided that it was a good subject for a painting. What is inside this painting is frustration and what mainly the outcome of frustrations. Though meant to see whatever you want to see in this painting for you, I put some clear findable things inside the painting to make the subject clear. Though the painting is not hard, it's made to be funny. The colors and combinations are more soft, so it is a funny snapshot that came from frustrations.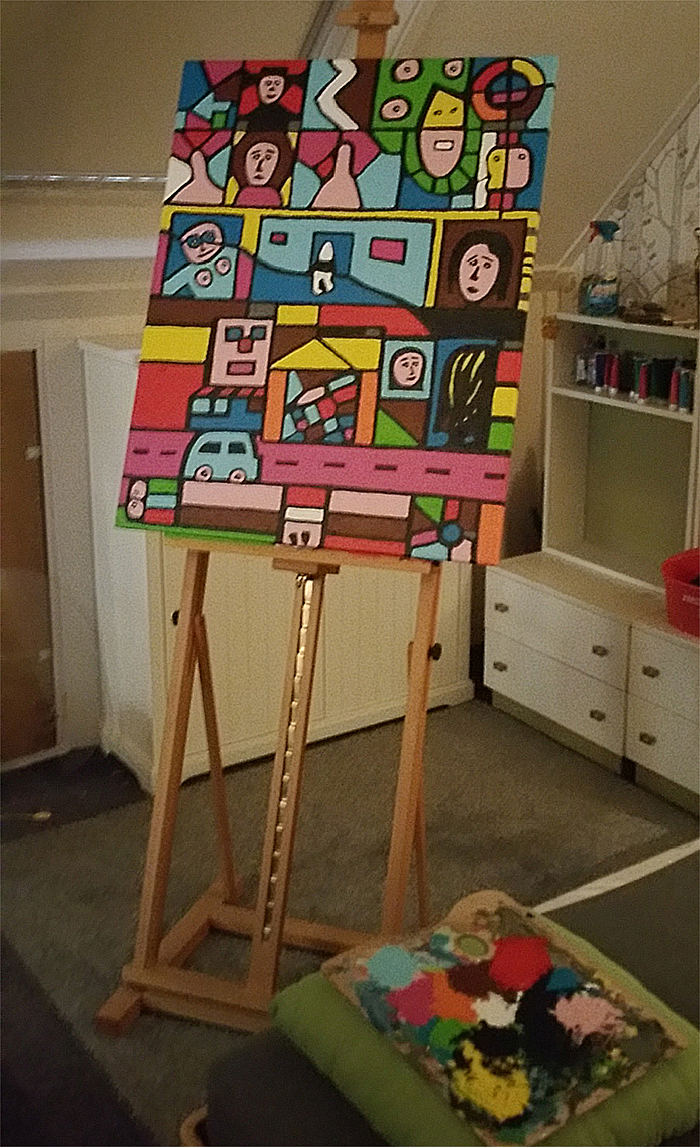 003 - Life is a Trip
The third painting by Denis, Life is a Trip. All things aside, I parted a bit from lines and objects, in a way that it becomes even more clear and visible. Apart from the first two paintings this is one a doubted about struggled more to finish. But it represents that life is an experience, good and bad things can happen, true or false, sex and love, road and waypoints, digital or analog. Still I am the artist and painted it, I just want you to see in it what you like. As the other two first paintings, I paint with the intention that you see in it what you want. But as I said before, this painting is more clear than the first two paintings I made.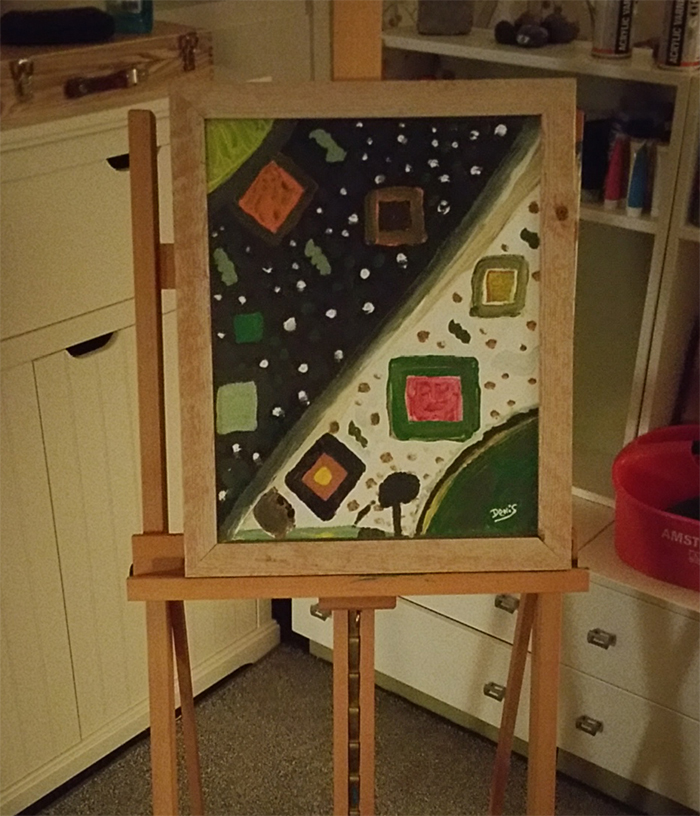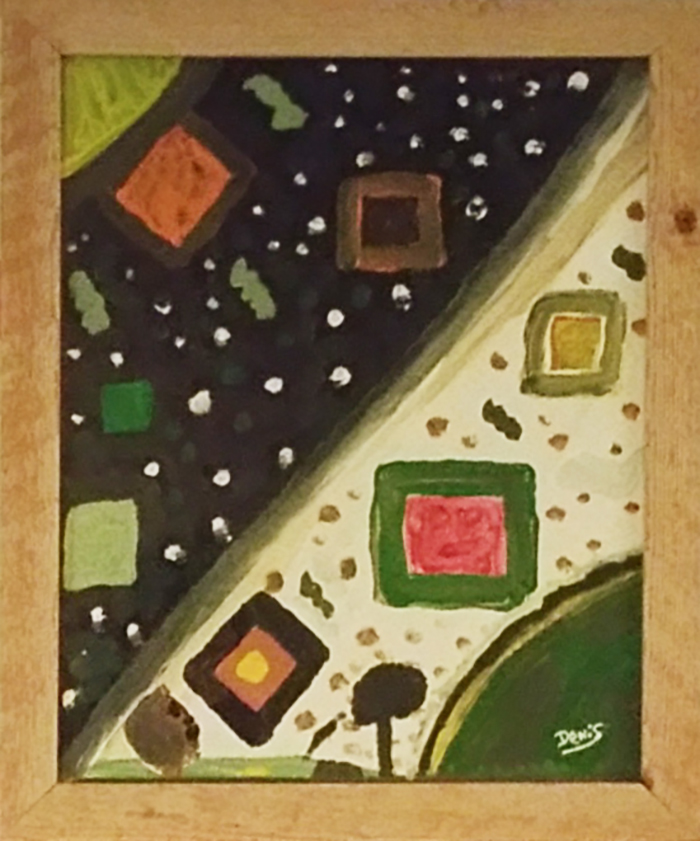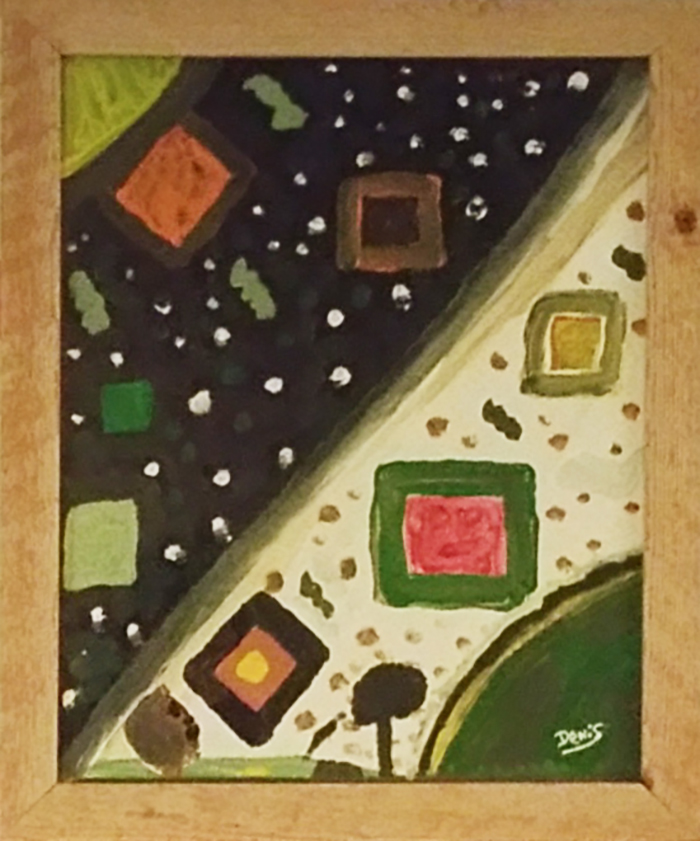 005 - To Space
To Space. Basically this is painting number 4, not 5. But I made this for a friend as a present. So I also made it in 2 hours and framed it with a pain wooden frame. It represents Space, the sun, earth, stars and objects that float, a human looking into the sky. Also now, past tense and the future. Or overthinking life. I also think I tried to draw a space ship, but cannot find it anymore.
Paintings that only exist as digital by Denis van der Velde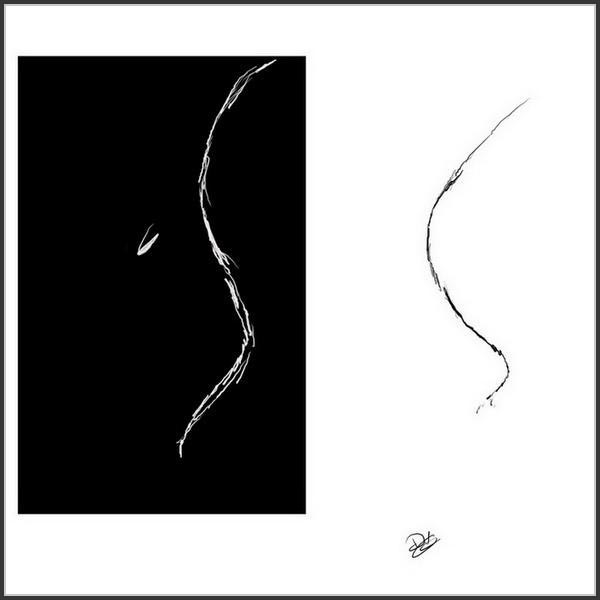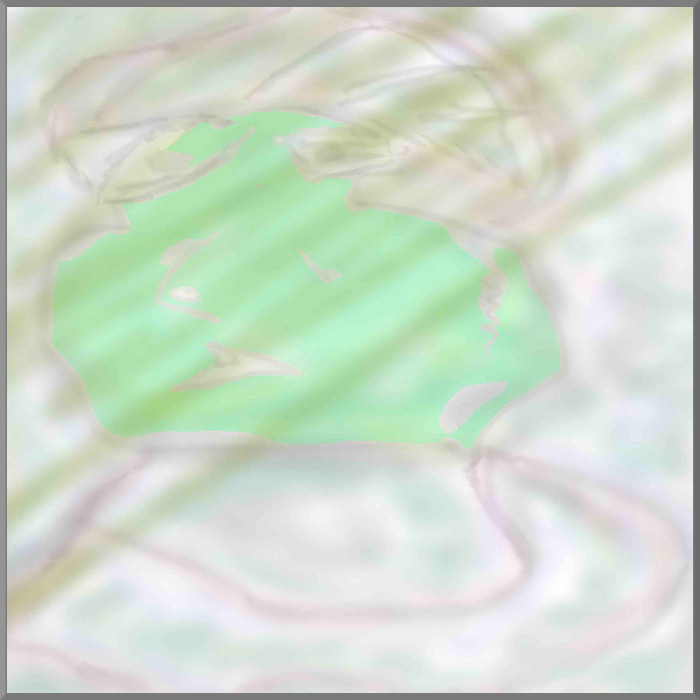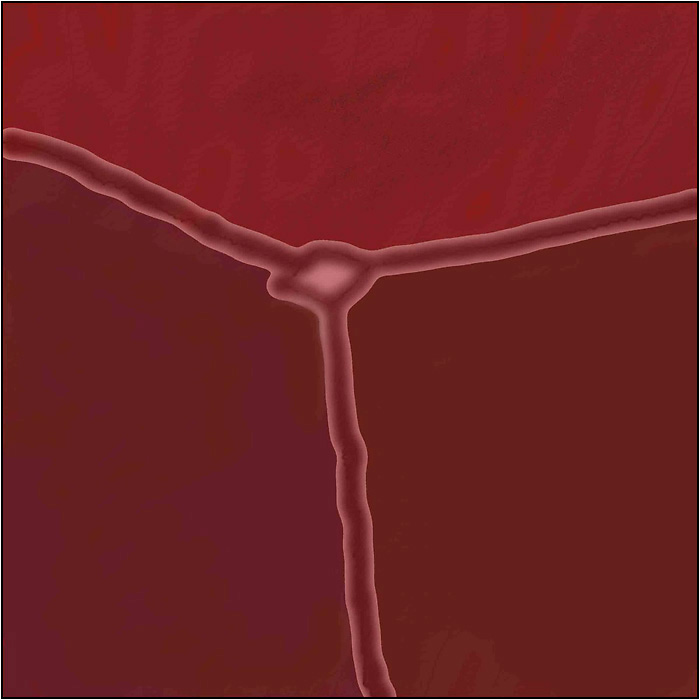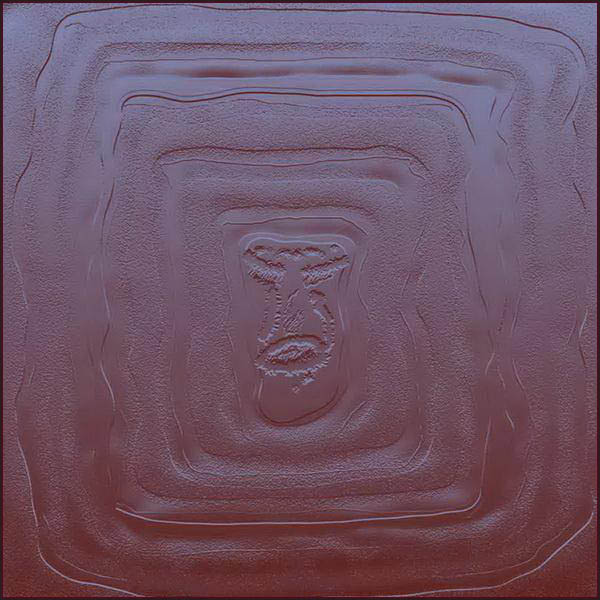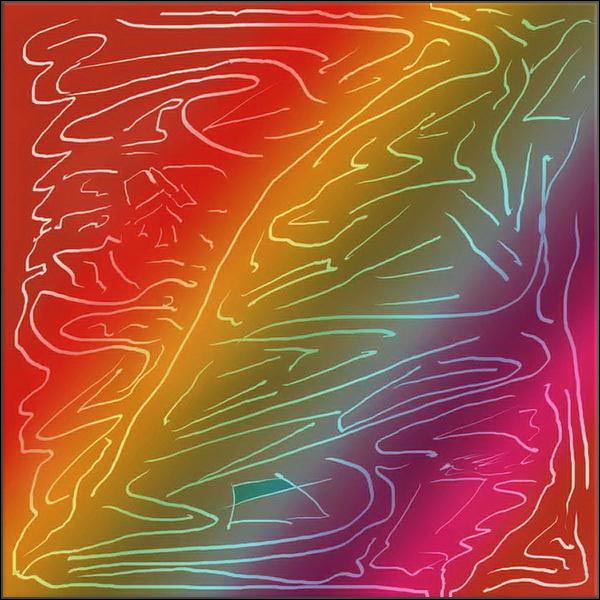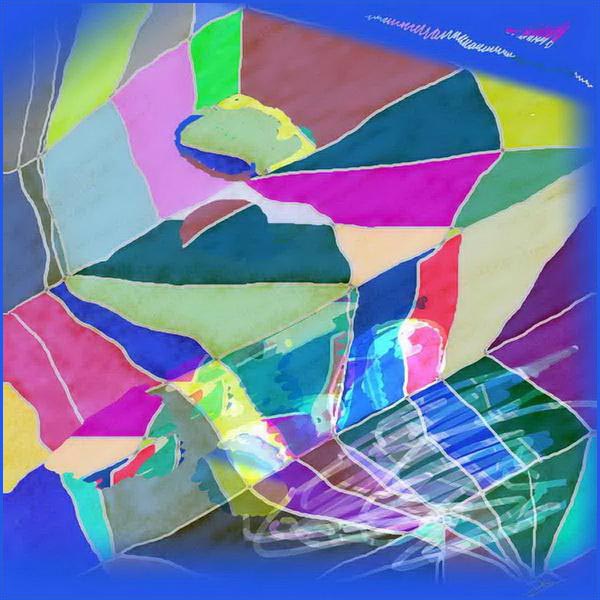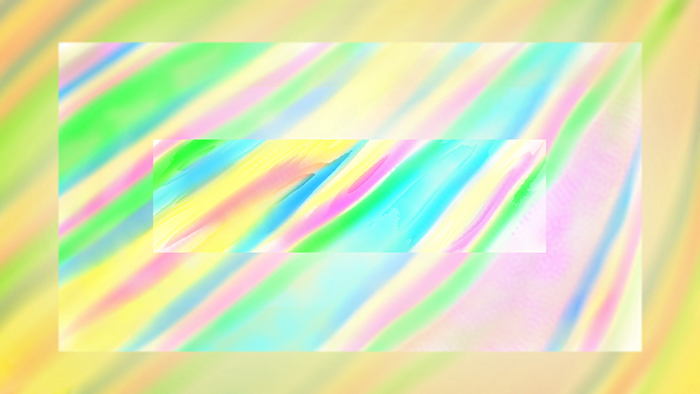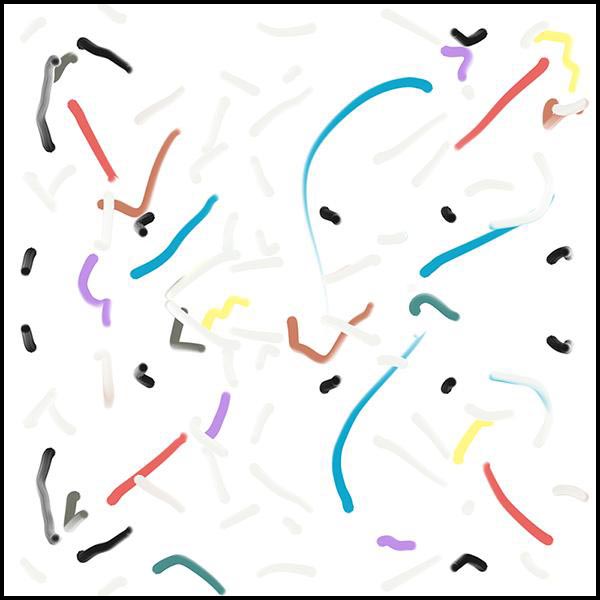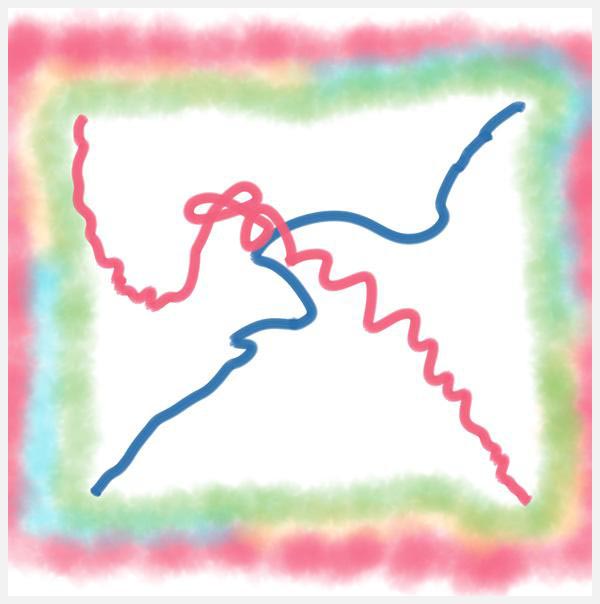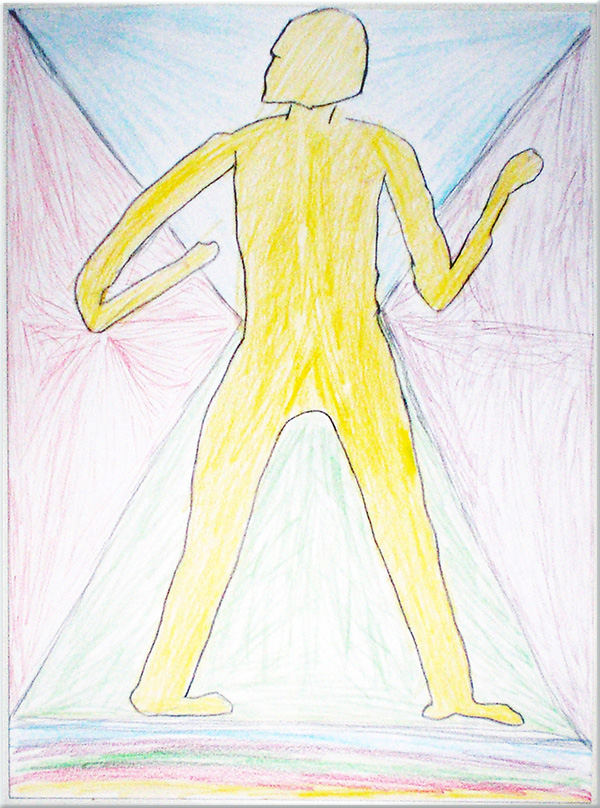 (c)1969-2019 Denis van der Velde. Please before using content on this site as tekst and pictures, etc, notify the author Denis. Items that can be sold or resold, made money from by others is strictly forbidden. If you like a canvas copy send us an email. The real paintings or digital paintings are for sale, send us an email for options about buying a real painting or a canvas copy, not framed or framed, etc. Use the contact page, also for questions and suggestions, etc. Sined Supplies Inc. Software, Website, Pictures, Media and all Content are copyrighted. Linking or distribution using for commercial use or website material or any other commercial intent, must be informed to the author. Usage for commercial purspose is initially denied until written approval of Sined Supplies Inc. and it's inherited author. Usage for personal purpose without commercial intent is initialy free, allthough it would be of great respect to inform us of the usage. Pictures and Media on this website is reduced, if you need a better digital copy of the source material do send an email or write into the forum.
Download
Name
Play
Size
Duration
AAMS - Audio Mastering Showcase
AAMS Auto Audio Mastering System


32.2 MB
23:27 min
AAMS - Starter Video
AAMS Auto Audio Mastering System


3.1 MB
4:14 min
AAMS - I Would Do Everything
AAMS Auto Audio Mastering System


9.3 MB
5:41 min
AAMS - Pinball Wizard
AAMS Auto Audio Mastering System


6.6 MB
3:58 min
AAMS - Advanced Reference
AAMS Auto Audio Mastering System


25.1 MB
26:33 min
AAMS - Superfreak
AAMS Auto Audio Mastering System


5.1 MB
3:05 min
ADF - Alien Forces Dub - Mastered by AAMS
AAMS Auto Audio Mastering System


2 MB
2:00 min
ADF - Alien Forces Dub - Original Unmastered
AAMS Auto Audio Mastering System


2 MB
2:01 min
What Kind Of Love
AAMS Auto Audio Mastering System


7.2 MB
4:48 min
Mati Hara - Mastered by AAMS
AAMS Auto Audio Mastering System


2 MB
2:00 min
Mati Hara - Original Unmastered
AAMS Auto Audio Mastering System


2 MB
2:00 min
Step It Up
AAMS Auto Audio Mastering System


6.8 MB
4:30 min
La Clave Es La Llave
AAMS Auto Audio Mastering System


5.6 MB
5:26 min
Sined DJ - House Easy - Mastered by AAMS
AAMS Auto Audio Mastering System


2 MB
2:00 min
Sined DJ - House Easy - Original Unmastered
AAMS Auto Audio Mastering System


2 MB
2:01 min
Shield and Guide
AAMS Auto Audio Mastering System


5.2 MB
3:19 min